Gourmet Meals In An Instant Giveaway with Meal Time Box! 2 Winners! ($100 TRV)
I love trying out different kinds of food, as a Mom I always try to introduce my kids to the variety of taste and flavors there is. I also love to cook but there are times that I break away from the kitchen and enjoy food from different kitchen. We all know that gourmet meals can be so expensive that is why we always step away from those kind of meal, budget will really permits you to do so. Well, what if you can get and taste a free meal from a giveaway?
Here is your chance to win from The Gourmet Meals in an instant!
Check on the instructions below and a handful of good luck to you. Enjoy and holidays are coming in fast... I have a lot of giveaways in store for you guys. Stay tuned!
Deliciously Savvy is Hosting Another Yummy Giveaway From Meal Time Box! 2 Winners Will Receive a $50 Gift Card to Order Delicious Hand Prepared Meals Delivered To Your Door Step! The Food Is Delicious and you Can Read My Review

Here

. Enter Today & Good Luck!
Co-Hosted By:
Plus a Big Thank You To All Of The Blogs Helping To Promote This Giveaway! You Guys Rock!
Here Are A Few Of The Meals Available That Winners Can Choose From! My new favorites are the BBQ Ribs with Homemade Mac and Cheese and Collard Greens, The Classic Meatloaf with Green Beans and Roasted Potatoes and the delicious and spicy Jambalaya! There are so many delicious and ready to eat meals and they taste amazingly delicious without the work!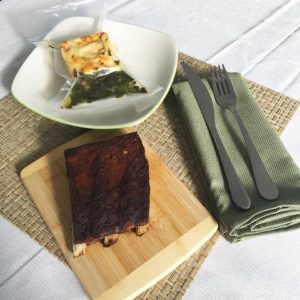 BBQ Ribs with Mac & Cheese and Collards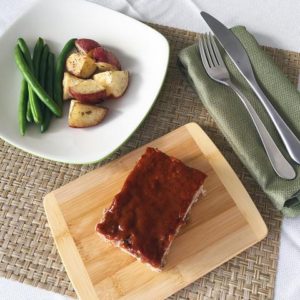 Classic Homemade Meatloaf with Roasted Potatoes and Fresh Green Beans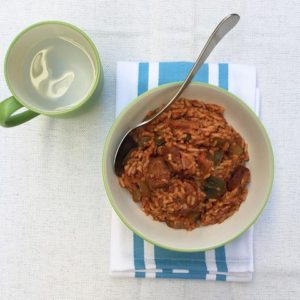 Jambalaya loaded with Andouille Sausage & Chicken! Spicy and Delish!
THE DETAILS:
2 Lucky Winners Will Receive a $50 Gift Card To Use To Purchase Delicious Meals From Meal Time Box! Made with Love From Brooklyn!
And Now The Giveaway!
Giveaway Dates ~ Starts 11/05 9PM EST & Ends 11/26 11:59PM EST
Entrants must be 18 years old to enter and giveaway is open to US residents only in the following states: CT, DC, DE, IL, IN, KY, MA, MD, ME, MI, NC, NH, NJ, NY, OH, PA, RI, SC, TN, VA, VT & WV & GA North of Macon.
Any Questions Email Me At mcushing7 (at) hotmail (dot) com.
This giveaway is in no way endorsed, affiliated or associated with Facebook,
Twitter or any other Social Media Networking Site. This giveaway is valid only
in the United States. Entrants must be 18+ years of age to enter.
This giveaway will end at 11:59PM (EST) on 11/26/2016.
Good Luck! Enter Below
Also we all "love it if you like us" on Facebook!
By Supporting Our Blogs Via Social Media You Are Helping Us To Provide Fabulous Prizes For Amazing Future Giveaways! Good Luck & Thank You!
Deliciously Savvy did not receive any form of compensation for this giveaway other than receiving this above items in order to facilitate my review. Once winner is selected via the Giveaway Tools process, the product will be shipped. Winner has 48 hours to respond or another winner will be chosen. No other blog associated with this giveaway is responsible for the product shipment. Meal Time Box will be providing the prizes above to the winners. Thank You for stopping by!
Any Questions or Concerns email me at mcushing7 (at) hotmail (dot) com.
If you have any questions or are a brand/company and would like to work with Deliciously Savvy please contact us here.